Tell us a little about what you need, and we'll respond quickly with our price and estimated turnaround time.
Need an appraisal now? Order securely online for an accurate, reliable appraisal to fit your specific needs.
When you need to know the true value of a property, you need an expert. Find out about the appraisal process.
Appraisal Experts
As licensed appraisers, we possess the extensive know-how and competence to give you the type of credible property value opinions that banks and top lending institutions require for mortgages. With years of experience behind us, we're prepared to handle practically any type of property.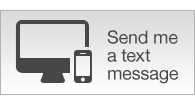 Today's Rates
| Mtg Loan | Rate | APR |
| --- | --- | --- |
| 30-yr Fixed | 3.95% | 4.08% |
| 15-yr Fixed | 3.31% | 3.48% |
| 1-yr Adj | 2.74% | 3.4% |
* national averages
Got a Question?
Do you have a question relating to real estate appraisals? We can help. Simply fill out the form below and we'll contact you with the answer, with no obligation to you. We guarantee your privacy.
&nbsp
Hurricanes, Timing Issues, Push Delinquencies Higher
11/20/2017 8:28 AM
Mortgage delinquencies surged higher in the third quarter of 2017. Most of the increase came in the early stages of non-performance, and much of it appeared to be driven by the late summer hurricanes.  The Mortgage Bankers Association (MBA) reported the changes as were gathered in its National Delinquency Survey (NDS). The delin...Read More
&nbsp
Q3 was "Rough Patch" for Housing; Q4 Indicators Not Positive
11/17/2017 4:29 PM
Housing activity in the third quarter of 2017 is described as "continuing its rough patch" in Fannie Mae"s latest edition of Economic Developments.  The company"s economists say that activity pulled back across the board during the quarter.  It was also the third in a row in...Read More
&nbsp
More Than Half of October Refis Were FHA/VA
11/17/2017 9:12 AM
The interest rate for loans originated in October inched down 1 percentage point to 4.20 percent, the lowest rate thus far in 2017, and the sixth month in a row rates have declined.  Ellie Mae also reported that the share of originations that were for refinancing moved up one percentage point to the highest share since...Read More
&nbsp
Home Building Surges to Year"s Best Levels, Erasing Summertime Sadness
11/17/2017 8:59 AM
It has been a while since all three measures covered in the residential construction report were strongly positive. In fact, certain metrics bordered on disconcerting during the summertime months.  October"s numbers represent a major departure from that previously stagnant theme.  The joint report from the U...Read More
&nbsp
Builder Confidence Nears Post Crash High
11/16/2017 9:38 AM
Builder confidence increased for the second consecutive month after taking a hit in September from the late summer hurricanes.  The National Association of Home Builders (NAHB)/Wells Fargo Housing Market Index (HMI) increased 2 points in November, hitting 70, the highest score since March.  It was also the second h...Read More
&nbsp
CFPB"s Cordray Resigns; Agency Future Uncertain
11/16/2017 8:50 AM
Richard Cordray, first Director of the Consumer Financial Protection Bureau (CFPB), will leave the agency at the end of the month.  Cordray announced his resignation on Wednesday in a letter to CFPB employees.  It has long been rumored that he intends to run for governor of Ohio. Cordray served as acting director ...Read More
&nbsp
Fannie Mae is Testing New Type of Construction Loan
11/15/2017 11:24 AM
With new home building still lagging other measures of the housing recovery, and lean inventories of new homes causing shortages of existing homes as well, Fannie Mae is seeking ways to provide a little help. The company has plans to test market at least one new product for purchasing newly constructed homes before they are ...Read More
&nbsp
Mortgage Insurance Fund Circling the Drain - Better Loans to Blame?
11/15/2017 9:29 AM
FHA"s Mortgage Insurance Fund (MIF) lost ground this past year, which is bad news for those hoping for a cut in its fees.  The Department of Housing and Urban Development (HUD) released results of the statutorily required independent actuarial analysis of the MIF on Tuesday which showed the balance of the fund de...Read More
&nbsp
Refinancing Rallies, Drives Week"s Numbers
11/15/2017 7:56 AM
The week ended November 10 saw a strong pickup in applications for refinancing but continued weakness in those for home purchases.  The Mortgage Bankers Association (MBA) said its Market Composite Index, a measure of that volume, increased 3.1 percent on a seasonally adjusted basis and 2 percent unadjusted.  There wa...Read More
&nbsp
MBA Expects New Home Sales to Recover from Hurricane Losses
11/14/2017 10:24 AM
The Mortgage Bankers Association (MBA) says that information collected through its Builder Application Survey (BAS), shows mortgage applications for new home purchases climbed 23 percent on a non-seasonally adjusted basis from September to October. From this MBA estimates that new home sales during the month totaled 53,000 u...Read More
---