Tell us a little about what you need, and we'll respond quickly with our price and estimated turnaround time.
Need an appraisal now? Order securely online for an accurate, reliable appraisal to fit your specific needs.
When you need to know the true value of a property, you need an expert. Find out about the appraisal process.
Appraisal Experts
As licensed appraisers, we possess the extensive know-how and competence to give you the type of credible property value opinions that banks and top lending institutions require for mortgages. With years of experience behind us, we're prepared to handle practically any type of property.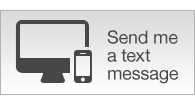 Today's Rates
| Mtg Loan | Rate | APR |
| --- | --- | --- |
| 30-yr Fixed | 3.83% | 3.96% |
| 15-yr Fixed | 3.13% | 3.29% |
| 1-yr Adj | 2.74% | 3.4% |
* national averages
Got a Question?
Do you have a question relating to real estate appraisals? We can help. Simply fill out the form below and we'll contact you with the answer, with no obligation to you. We guarantee your privacy.
&nbsp
Competition Lowers Credit Standards and Profit Expectations
9/25/2017 11:38 AM
Since the fourth quarter of 2016, lenders have increasingly reported to Fannie Mae that they have been loosening their home mortgage credit standards.  The company"s third quarter 2017 Mortgage Lender Sentiment Survey has those responses at a survey high. Fannie Mae attributes the apparent easing in part to increased c...Read More
&nbsp
Housing Market "Funk" Doesn"t Reflect Consumer Attitudes
9/25/2017 9:37 AM
Home sales might be a bit disappointing, but the National Association of Realtors® (NAR) says consumer attitudes about the economy are not the reason why.  NAR"s third quarter Housing Opportunities and Market Experience (HOME) survey found increasing confidence among respondents about the direction ...Read More
&nbsp
Black Knight: Home Prices Appear to Have Stabilized
9/25/2017 8:29 AM
After accelerating on a year-over-year basis through every previous month in 2017, the rate of home price appreciation appears to have stabilized in July, at least according to one of the major price indices.  Black Knight Financial Services said on Monday that prices o...Read More
&nbsp
Rates Rise but Refi Share Unchanged
9/22/2017 11:26 AM
Refinancing accounted for 35 percent of all mortgages originated in August, unchanged from July, but down from 47 percent at the beginning of the year.  Ellie Mae"s says, in its Origination Insight Report for the month, that refinancing is holding up especially well among conventional loans where the share ticked up 2 p...Read More
&nbsp
UI Praises HARP Benefits, Lessons
9/22/2017 10:14 AM
Sometimes government gets it right.  The Urban Institute (UI) clearly thinks that the Home Affordable Refinance Program, at least in its second iteration, was one of those times.  The history of HARP, as the program is known, is the subject of a post in UI"s Urban Wire blog credited to four UI analysts*. &nbs...Read More
&nbsp
Home Equity Increases, Average Gains Vary Wildly
9/22/2017 8:18 AM
Rising home prices continue to fuel fast growth in household equity.  CoreLogic said on Thursday that owners of mortgaged properties in the U.S. (roughly 63 percent of all homes) gained an aggregate of $766 billion in additional equity between the second quarter of 2016 and the same quarter this year.  This is an increase o...Read More
&nbsp
3 Trends That Will Drive The Mortgage Market in 2018 - Freddie Mac
9/21/2017 11:36 AM
Hard to believe it"s already that time again, but Freddie Mac"s Economic and Housing Research Group are out with their forecast for 2018.  The headline is that they expect the economic environment to remain favorable for housing and mortgage markets, with moderate economic growth of about two percent, solid job gains, and low ...Read More
&nbsp
Pacific Division Prices Down in FHFA Report
9/21/2017 8:48 AM
Home prices increased by 0.2 percent from June to July according to the Federal Housing Finance Agency"s (FHFA"s) House Price Index (HPI).  The previously reported May to June gain was unchanged at 0.1 percent.   Analysts expected a more aggressive increase. Those polled by Econoday had reported a consensus of 0.4 pe...Read More
&nbsp
Existing Home Sales Distorted by Harvey
9/20/2017 9:53 AM
August was yet another disappointing month for existing home sales.  The National Association of Realtors® (NAR) says those sales were down for the fourth time in five months, retreating 1.7 percent from July"s estimate of 5.44 million to a seasonally adjusted annual rate of 5.35 million units. The August number st...Read More
&nbsp
Mortgage Apps Tanked Last Week. Was it Rates" Fault?
9/20/2017 7:52 AM
Overall mortgage application activity diminished significantly during the week ended September 15, but refinancing continued to hold its own, representing more than half of the mortgage applications received. The Mortgage Bankers Association says its Market Composite Index, a measure of that volume was down 9.7 percent on a seasonall...Read More
---