Tell us a little about what you need, and we'll respond quickly with our price and estimated turnaround time.
Need an appraisal now? Order securely online for an accurate, reliable appraisal to fit your specific needs.
When you need to know the true value of a property, you need an expert. Find out about the appraisal process.
Appraisal Experts
As licensed appraisers, we possess the extensive know-how and competence to give you the type of credible property value opinions that banks and top lending institutions require for mortgages. With years of experience behind us, we're prepared to handle practically any type of property.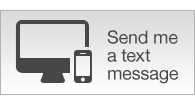 Today's Rates
| Mtg Loan | Rate | APR |
| --- | --- | --- |
| 30-yr Fixed | 4.57% | 4.72% |
| 15-yr Fixed | 4.04% | 4.25% |
| 1-yr Adj | 2.77% | 3.44% |
* national averages
Got a Question?
Do you have a question relating to real estate appraisals? We can help. Simply fill out the form below and we'll contact you with the answer, with no obligation to you. We guarantee your privacy.
&nbsp
NAHB: Lumber Shortages and Prices Hampering Affordability
6/22/2018 11:33 AM
In back-to-back blog posts in the National Association of Home Builder"s (NAHB"s) Eye on Housing Blog, Paul Emrath details both the extent of the current shortage of lumber facing homebuilders and its impact on home prices. Emrath says that shortages of framing lumber are now more widespread than at any time since NAH...Read More
&nbsp
Massive Government Reorganization Plan Includes Housing Changes
6/22/2018 9:20 AM
The Trump Administration formally rolled out a plan on Tuesday to massively reorganize the federal government. The proposal is largely the work of Office of Management and Budget Director and acting head of the Consumer Financial Protection Bureau (CFPB) Mick Mulvaney, but the Administration admits the blueprint for the reorganization...Read More
&nbsp
Inventory Woes: Are They Worse Than They Look?
6/21/2018 9:26 AM
There has been a lot of hand-wringing for going on two years or so about the incredible shrinking inventory of homes for sale. This week CoreLogic analyst Molly Boesel joins the chorus with another analysis of the problem. Boesel says the inventory of existing homes is at its lowest level in more than 18 years and continues t...Read More
&nbsp
FHFA: Home Price Index Continues to Rise
6/21/2018 8:46 AM
There was another 0.1 percent increase in the Federal Housing Finance Agency"s (FHFA"s) House Price Index (HPI) in April.  The index, which is calculated using home sales prices from mortgages sold to or guaranteed by the government sponsored enterprises (GSEs) Fannie Mac and Freddie Mac, was up 6.4 percent compared to April 2017...Read More
&nbsp
Ellie Mae: Purchase Loan Share at Post-Recession Highs
6/21/2018 7:04 AM
Loans for home purchasing continue to dominate mortgage originations and Ellie Mae says they may now represent the largest share of loans since the recession.  The company"s May Origination Insight Report put the purchasing share at 70 percent, the largest percentage at least since they started tracking the figure in 2011...Read More
&nbsp
Existing Home Sales Below Expectations for Second Month
6/20/2018 9:55 AM
Analysts were expecting existing home sales to rebound in May after they fell behind year-ago levels in April.  However, the National Association of Realtors® (NAR) reported a second straight monthly loss, with the Northeast the only region where sales improved. Sales of existing single-family homes, townhomes, condos, and co...Read More
&nbsp
Mortgage Application Volume Second Highest of Year
6/20/2018 7:16 AM
Mortgage interest rates waffled, moving in different directions depending on the product last week, but the volume of mortgage applications increased rather decisively.  The Mortgage Bankers Association (MBA) said its Market Composite Index, a measure of that volume, surged by 5.1 percent during the week en...Read More
&nbsp
A New CFPB Director? Perhaps That"s Not the Intention
6/19/2018 10:27 AM
The White House announced on Monday the nomination of Kathy Kraninger as head of the Consumer Financial Protection Bureau (CFPB) to replace acting director Mick Mulvaney.  The appointment caught many in Washington by surprise as Kraninger is not widely known and has not previously been active in the consumer arena accordin...Read More
&nbsp
Housing Starts Rebounded in May, Permits Still Lag
6/19/2018 8:59 AM
Residential construction data was mixed for May as reported on Tuesday by the U.S. Census Bureau and the Department of Housing and Urban Development.  Housing starts recovered strongly from their April loss while permits continued lower. Housing starts were at a seasonally adjusted annual rate of 1...Read More
&nbsp
Fannie Mae June Outlook Turns a Little Cautious
6/19/2018 7:35 AM
Despite a slowing rate of economic growth in the second estimate for the first quarter, Fannie Mae"s economists are holding firm in their forecast for the remainder of the year. The second preliminary estimate for the quarter was for growth of 2.2 percent, down from the initial estimate of 2.3 percent  and off by 0.7 point of the expans...Read More
---