Tell us a little about what you need, and we'll respond quickly with our price and estimated turnaround time.
Need an appraisal now? Order securely online for an accurate, reliable appraisal to fit your specific needs.
When you need to know the true value of a property, you need an expert. Find out about the appraisal process.
Appraisal Experts
As licensed appraisers, we possess the extensive know-how and competence to give you the type of credible property value opinions that banks and top lending institutions require for mortgages. With years of experience behind us, we're prepared to handle practically any type of property.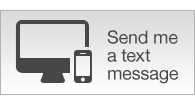 Today's Rates
| Mtg Loan | Rate | APR |
| --- | --- | --- |
| 30-yr Fixed | 4.16% | 4.3% |
| 15-yr Fixed | 3.37% | 3.55% |
| 1-yr Adj | 2.74% | 3.4% |
* national averages
Got a Question?
Do you have a question relating to real estate appraisals? We can help. Simply fill out the form below and we'll contact you with the answer, with no obligation to you. We guarantee your privacy.
&nbsp
New Home Sales Up Less Than Expected; Prices up 7.5% Annually
2/24/2017 9:53 AM
Sales of newly constructed homes, had a strong start in 2016 but flattened out toward the end of the year and ended with a dismal December.  Now 2017 has also started on a positive note.  The Census Bureau and the Department of Housing and Urban Development reported sales were up in January by 3.7 percent from the previous ...Read More
&nbsp
Fannie Mae"s Blackstone Deal Provokes Blowback
2/23/2017 3:15 PM
It seemed just an aside in the National Association of Realtors press release regarding January existing home sales.  NAR President William E. Brown, took a shot at the GSE"s saying first, "Supply and demand imbalances continue to be burdensome in many markets, and now Fannie Mae is supporting a Wall Street firm"s investment in single-f...Read More
&nbsp
Inventories Driving Price Gains Despite Rates
2/23/2017 3:08 PM
Home prices, as measured by the Federal Housing Finance Agency"s (FHFA"s) Housing Price Index (HPI), rose even faster on an annual basis in December than they had earlier in the fall. The year-over-year gain was 6.2 percent, up from 6.1 percent in the 12 months ended in November, and 6.0 percent in October. FHFA"s HPI report,...Read More
&nbsp
Urban Institute Asks "What Happened to Black Homeownership?"
2/23/2017 9:15 AM
The Urban Institute (UI) is asking "What has happened to black homeownership?"  It has "declined to levels not seen since the 1960s when private race-based discrimination was legal."  Like most demographic groups, black Americans saw homeownership gains evaporate during the housing crisis, but that community was hit harder ...Read More
&nbsp
Interest Rates Taking a Toll on Mortgage Prepayments
2/23/2017 9:10 AM
Rising interest rates took a toll on mortgage prepayments in January.  Black Knight Financial Services said the pre-payment rate (SMM) was down 29.83 percent compared to December.  Despite the downturn, the rate, 0.95 percent, was still 17.15 percent higher than in January 2016. The information on prepayment speeds, g...Read More
&nbsp
Existing Home Sales and Prices Surge Despite Rate Increases
2/22/2017 10:01 AM
Existing home sales kicked off 2017 with a spurt that brought sales of single family homes, townhomes, condos, and cooperative apartments to the fastest pace in nearly a decade.  The National Association of Realtors® (NAR) said January sales were up 3.23 percent from December to a seasonally adjusted annual rate of 5.69 milli...Read More
&nbsp
Refinance Apps Share Keeps Pushing Post-Crisis Lows
2/22/2017 7:25 AM
Mortgage applications activity was down slightly during the week ended February 17 compared to the previous week.  The Mortgage Bankers Association (MBA) said its Market Composite Index, a measure of application volume, was down 2.0 percent on a seasonally adjusted basis although it was 1 percent higher on...Read More
&nbsp
Big Banks Could Get Back in the Mortgage Market in a Big Way
2/21/2017 1:23 PM
For the past six years, there has been a quiet revolution in the mortgage market: Big banks like JPMorgan (NYSE: JPM), Bank of America (NYSE: BAC) and Citibank (NYSE: C) have moved out and nonbank lenders such as Quicken, loanDepot and Caliber Home Loans have moved in — in a big way....Read More
&nbsp
Freddie Mac Looks at Ramifications of Aging-in-Place
2/21/2017 1:02 PM
It can require as little as replacing doorknobs with levers or as complex as installing a walk-in shower, but Fannie Mae says very few existing homes are currently set up to allow their inhabitants to "age-in-place."  The company takes an in-depth look at the issue in its February Insights, after its recent survey of the ...Read More
&nbsp
GSE Profits Put Taxpayers More Than $78 bln Ahead
2/17/2017 1:21 PM
Fannie Mae and Freddie Mac (the GSEs) each reported positive financial results for the fourth quarter of 2016.  The two have posted nearly uninterrupted quarterly profits, (Freddie Mac had a net loss of $354 million in the first quarter of 2016) since 2012. Fannie Mae reported annual net income of $12.3 billion and...Read More
---